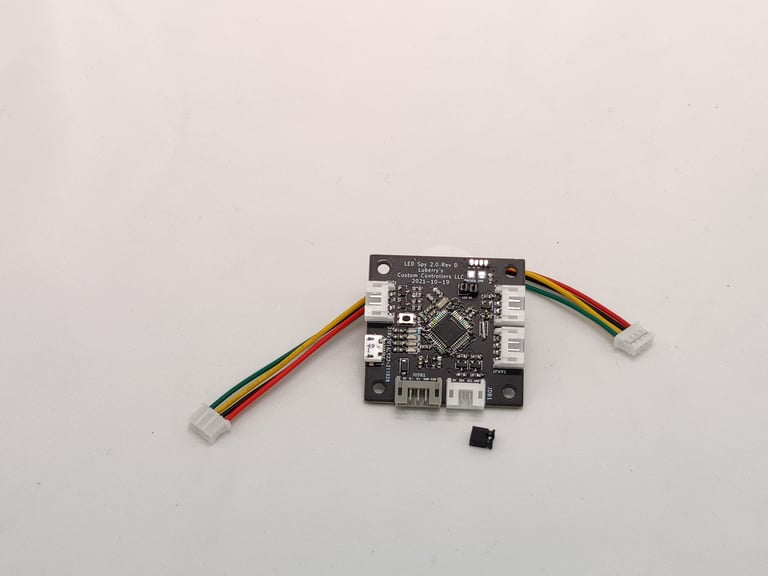 LED Spy 2.0
$
80.00 -
$
95.00 —
Sold out
LED Spy 2 is here and better than ever!
Easier Installation
With the aid of our new, more detailed
documentation
, and range of accessories, LED Spy has become much easier to install, and requires less tools than ever.
Wider Range of Supported Controllers
Below is a list of supported controllers for LED Spy. You can find detailed documentation
here
.
Direct Fit (No Daughterboard Required)
With Daughterboard
Make your controller Shine
LED Spy as the name suggests, is a way to add some shine in the form of customizeable LED lighting to your controller, as an example, here is my personal controller below running the LED Spy 2 board.
Completely Reworked Designer
LED Spy Designer 2.X.X is a complete rework of the designer with a much more modern design.
Built In Input Display
The LED Spy Designer is now your one stop shop for both configuring the LED Spy Board, and displaying inputs for streams. The new system uses your led configuration and profile switch position to show a more accurate representation of your actual controller.
Multiple Layouts For both Bit Bang, and Generic controllers
Learn More
You can learn more on the LED Spy
documentation site.